It's a moment of a Zen here at Kanata's Castle as Becca and Devon are back with Episode Ten! Giving it their all as they tackle one of the most controversial topics since "Twin Suns" debuted on Star Wars Rebels; the prophecy of "The Chosen One."
"The Chosen One" is the one chosen by a higher power to save us all. A Hero: the one that must undergo a series of risks, forced into unfavourable choices, and faced with enormous stakes.
As a child, he made a choice to leave the only family and life he had ever known because he was simply too afraid to stay a slave in the only life he ever knew. Every choice has its price, a cost. Loss. Perhaps the Force understood this. After all, the Force chose him to choose. Well, from a certain point of view, of course.
Kanata's Castle #10: Anakin Skywalker: "The Chosen One?"
Current News:
We are partnering with Starlight Foundation and our Crowdrise Fundraiser information
Star Wars Battlefront II Gameplay trailer and Live gameplay presentation on EA!
The untitled Han Solo movie adds new actress to their roster: Thandie Newton from HBO's Westworld.
Marvel's Vader Comic issue #1 of the origins of Vader's Lightsaber
Steve Sansweet reports "Rancho Obi-Wan" has been a victim of theft!
Jedi-Bibliothek and Prequel Trilogy Page by Andy Peachy share intel on the upcoming book: Star Wars: On the Front Lines

Mentions:
A Huge shoutout and thank you to all of those that have pledged to our Starlight/Crowdrise campaign! Enjoy your Mando names and clan.
Audio from a Star Wars fan made Video by Heroes Fan Productions: "The Chosen One" via YouTube is included in this podcast episode. We highly recommend it.
A Picture is Worth a Thousand Words: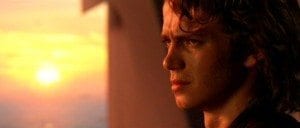 Mentions:
Follow our own Bala Tik sounding voice artist, Liam Howie @LunaticGrung