As the sun sets, there is something so captivating it's almost theatrical. Symbolically, this splashy array of vibrant coloration displays a state of vulnerability. It's a moment of significant contrast between light and darkness, between consciousness and unconsciousness; the hour of Twilight…
Whether it be a sunset or a sunrise, it is a moment of transition. A personal reflection...
Kanata's Castle #7: Star Wars Sunsets: Transition and Reflection
Current News:
Star Wars Land Panel from SWCO
MakingStarWars.net and Luke's necklace in "The Last Jedi"
Sources:
Star Wars Celebration Orlando
MakingStarWars.net
Star Wars: A New Hope
Star Wars: Empire Strikes Back
Star Wars: Return of the Jedi
Star Wars: The Phantom Menace
Star Wars: Attack of the Clones
Star Wars: Revenge of the Sith
Star Wars: The Force Awakens
The Clone Wars
Rebels
A Picture is Worth a Thousand Words: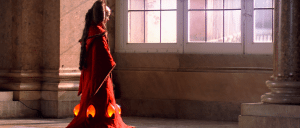 Mentions:
Follow our own Bala Tik sounding voice artist, Liam Howie @LunaticGrunge